Making the complex simple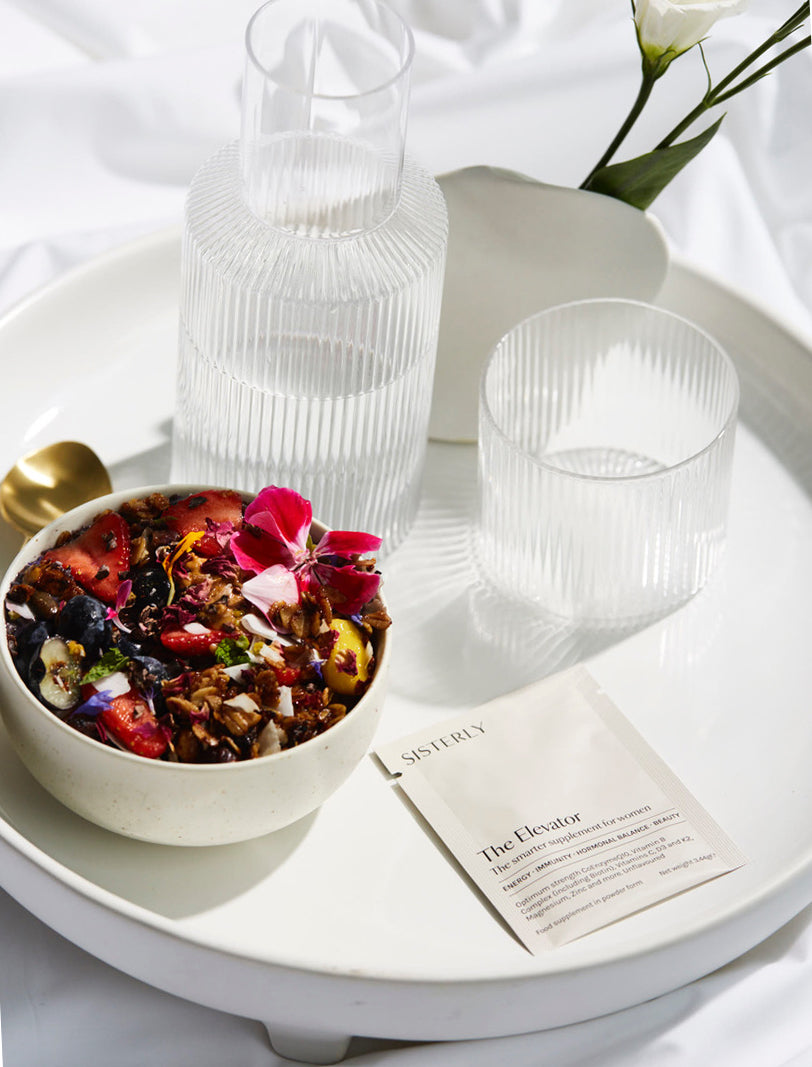 Introducing our hero ingredients
COQ10
A true powerhouse supporting cellular energy and youthful skin. Our body's own stores of CoQ10 are halved by the time we reach the age of 40.
MAGNESIUM
70% of women are deficient. Essential for muscle recovery, quality sleep, bone density and energy production during all stages of womanhood from adolescence to menopause and beyond.
IODINE
A rarely seen key ingredient for women, vital for hormone balance and the nervous system. Deficiency often leads to thyroid disorders, reduced metabolism and poor cognitive function.
B COMPLEX + BIOTIN
A seriously potent B Complex providing ALL the B's from 1 to 12, for maximised health benefits including hormonal balance, mood, energy and immunity. Wise fact - B vitamins can't be stored in the body, so you need a daily supply.
View The full list
The Elevator
Choose what works best for you
The Elevator
1 box every month

€3.15/£2.87 per day

– Delivered monthly to your door
– No minimum contract
– Cancel anytime
– Free delivery

Regular price

Sale price

€94.40

Unit price

per

The Elevator
3 boxes every 3 months

€3.06/£2.78 per day

– Delivered every three months
– No minimum contract
– Cancel anytime
– Free delivery
– Commit to your new daily habit


Regular price

Sale price

€275.00

Unit price

per
What's in the box?
30 INDIVIDUAL DAILY SACHETS
A whole shelf of supplements in a single sachet
EVERYTHING YOU NEED
All the nutrients you need to elevate your health
TRAVEL FRIENDLY
For the convenience-obsessed, it doesn't get any easier
PLEASANT TO TAKE
A mild mandarin flavoured drink to add to your morning routine
EASY TO MANAGE SUBSCRIPTION
You can change your delivery date and cancel or pause your subscription at any time.
SHOP THE ELEVATOR
Featured in